Half Pint Austin Healey 24 Volt
Colin, an Austin-Healey enthusiast from just north of Sydney, restores Austin-Healeys in his home workshop, Coolibah Convertibles, but has another hobby restoring pedal cars. So about 12 years ago, he decided to combine the two pursuits by building a half-scale version of the Austin-Healey 3000 Mk3 BJ8 in Healey Blue and Old English White, powered by a 24-volt electric motor. "To my knowledge it had not been done before and being passionate about the Austin-Healey I took on the challenge," Colin said.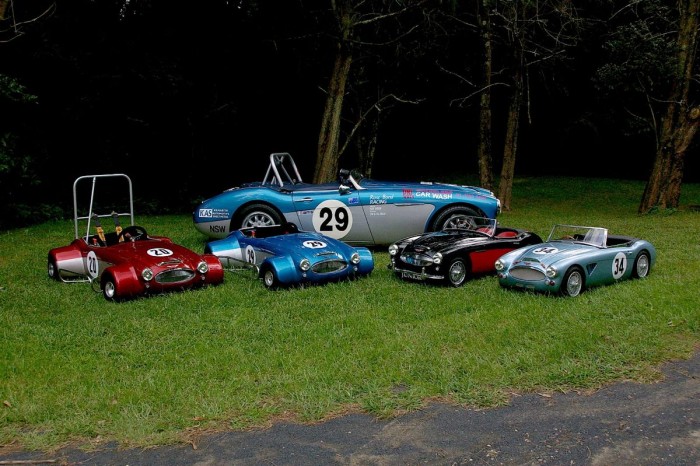 It took 13 months to complete the BJ8, fabricating the body from fiberglass and the chassis from one-inch steel box tubing, and once he finished it, he went to work on a pedal-powered Mk2 BT7 (black and red), followed by an electric Mk2 BT7 commissioned by a collector in France (Healey Blue and Old English White) and an electric Mk1 BN7 commissioned by a fellow Australian Austin-Healey enthusiast (black and red).
Full Story Here
https://www.hemmings.com/blog/index.php/2012/05/31/handsome-half-pints-colin-rules-tiny-tributes-to-the-big-healey/